Quarkonium: A Scaling Stakeless Consensus and Constitution
QUARKONIUM © ALGOBET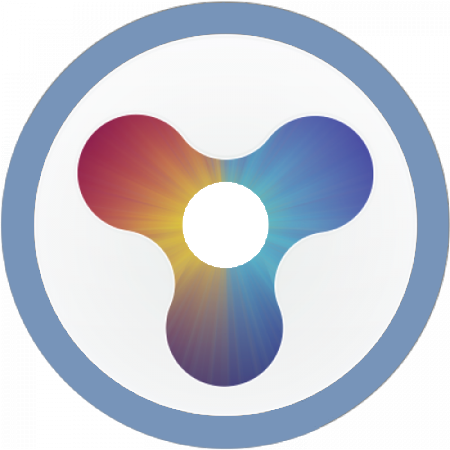 ABSTRACT
---
Quarkonium builds a cyberspace constitution in a perpetual distributed ledger network to define the digital world in a systematic way and to extend economic activities into the other side of the world. As a subset of the Internet, Quarkonium runs on protocols derived over interconnectivity, interflow or intertrust. And the constant variable value plays a foundation role to support the Quarkonium system.
Keywords
#Quarkonium #Babylonium #Allbot #Dasset #Web3.0 #Internet2.0 #Interstellar #Blockchain
Introduction
---
We define Quarkonium as the Internet Prime (or Internet 2.0), a type of Internet derived over Intertrust, where, Internet (N) is a function of Interconnect (C), Intertrust (T), and Interflow (F), weighted by transformed Value (V).
N = f(C, T, F | V), where
C - degree of topology
T - degree of decentralization
F - degree of information flow
V - dasset derived over state transition

Quarkonizing Digital World
Quarkonization is a methodology to objectize a digital domain and implement infrastructural and constitutional facilities and all other toolkits into the quarkonized domain to realize an instance of Internet of Value.
Methodology
---
In the perspective of technology, Quarkonium employs the following techniques:
· Image and Container
· API and Cloud Computing
· DLT and Blockchain
In the perspective of economics, Quarkonium adopts several neutralization concepts:
· zk-Reproduction
· Circle and Interstellar
· Decentralization
Blockchain
---
Algorand
Algorand is a public blockchain with consensus of proof of sortition (POS).
Engine
Engine is the bridge between the Quarkonium OS and the Algorand blockchain.
Emulators
---
Emulators are for the implementation of cryptonomics in the Quarkonium ecosystem.
Dasset
Dasset is a core emulator to define digital asset entropy in the system.
Allbot
Allbot is a core emulator to define digital productivity logics in the cyberspace cryptonomics.
Facilities
---
» DID - Digital Identity
» DÔT - Digital Omni Terminal
» DĀO - Digital Asset Omnificence
» DĀS - Digital Asset System
» DĀP - Digital Asset Platform
» BĀO - Blockchain Asset Omnificence
» BIX - Blockchain Information Exchange
Proof of Concept
---
Quarkonization
Quarkonization (q12n)
Babylonization
Babylonization (b12n)
Dassetization
Dassetization (d11n)
Allbotization
Allbotization (a11n)
Tokenization
Tokenization (t10n)
Intention Economy
Interstellar Intention Internet (III/I3)
Internet of Value
Value At Space Time (VAST/V@ST)
Miscellaneous
---
Disclaimer
The information contained in this website is for general information purposes only. The information is provided by Quarkonium © ALGOBET and while we endeavour to keep the information up to date and correct, we make no representations or warranties of any kind, express or implied, about the completeness, accuracy, reliability, suitability or availability with respect to the website or the information, products, services, or related graphics contained on the website for any purpose. Any reliance you place on such information is therefore strictly at your own risk.